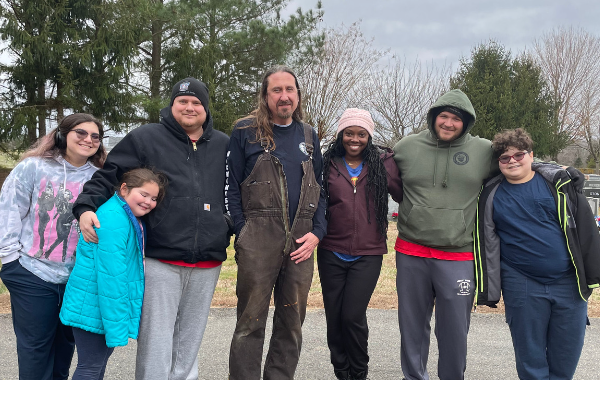 The Wreaths Across America event is held annually in December to show remembrance of Armed Forces veterans during the holiday season.
The wreath-laying ceremony has a history of over 30 years and is usually done at cemeteries. The mission of the event is simple: Remember. Honor. Teach.
Military veterans of Local Lodge 4 participated in Wreaths Across America at Joy Chapel Cemetery in Hollywood, MD.
READ: Maryland Local 4 Military Veterans Pay Tribute to Fellow Servicemen on Wreaths Across America Day
Local 4 volunteers returned to Joy Chapel to clean up the cemetery after the holidays were over. Armed with jackets, gloves, and help from the community, they cleaned up the wreaths with as much respect and remembrance as when they had placed them.
Local 4 Secretary-Treasurer Daniel Grzemkowski came out to lend a helping hand.
"Coming from a family of veterans, including my father, three brothers, and myself, honoring those who served is in my blood," said Grzemkowski. "I will always appreciate those who served before me, with me, and those in the future. It was a privilege to be able to help."
Young Machinist Robert Evans assembled Local 4's participation in both the laying of the wreaths and the cleanup effort.
"I feel that local communities like mine are sometimes forgotten about," said Evans. "With Wreaths Across America, we are able to honor our local heroes. The organization makes it effortless for people to participate in this country-wide event. I would tell any of our union brothers and sisters to take part in this event for their local communities."
The post Maryland Local 4 Picks Up What They Put Down for Local Military Veterans appeared first on IAMAW.
---