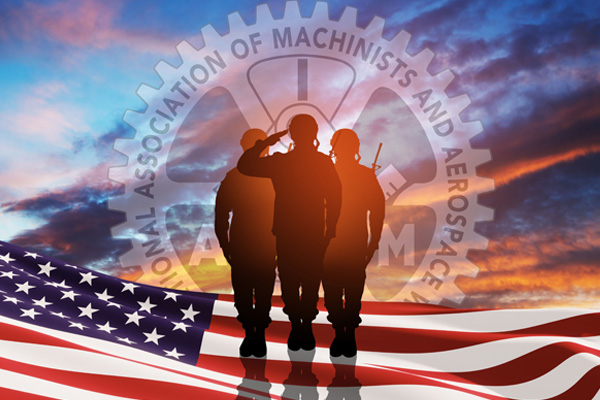 Brothers and Sisters,
Veterans Day allows our nations to pay homage to the men and women who have served through military service and dedicated themselves to protecting our democracy.
WATCH: IAM Union Veterans
This Veterans Day, our union is not just sending out a message of gratitude, but we are putting our words into action with our new IAM Veteran's Services Program. This successful program is helping IAM members who are U.S. military veterans understand and apply for benefits they've earned after serving.
The IAM Veterans Services Program's mission is to ensure veteran members and their families are cared for and given adequate support. The Veteran's Services Program helps veterans correctly apply for VA benefits and compensation and offers aid in education, employment, home loans, life insurance, pension, health care, and burial benefits.
Our union is committed to honoring our brave men and women in our armed services. I want to commend our members, many of whom are veterans, who work to support our military members.
I encourage everyone to take a moment to thank a veteran for their service.
Click here to learn more about the IAM Veterans Services Program.
Happy Veterans Day, Machinists.

In Solidarity,

Bob Martinez
International President
The post Honoring Our Veterans appeared first on IAMAW.
---